If you read these blog posts regularly you may remember I have previously spoken about 'home visits'. As part of my communications manager role for the volunteer company I work for here in Arusha I am always looking for ways to improve and support the experience our volunteers have but equally support the community they have come to help. I started 'home visits' a weekly event, where after purchasing bags of selected food items from the local market we visit five houses and listen to the life stories of people in need and give the bag of food as a gift. The houses are chosen by the local leader of the area we visit and so I have no idea what situations we will walk into and every single week we continue to meet people in such great need.

I have been doing this every week for a couple of months now (apart from when I was sick) and it is heavy, to say the least. The stories that these people share are not easy let alone comprehend that this is the life they continue with that  we are honoured to have an insight into for just a few minutes. I sit with the volunteers inside the house and translate each story from Swahili to English, I then carry these stories with me in my heart from that day until, well forever. It is something that once you see, can not be unseen and once you know can nforgotten.

Last week we visited a grandmother who at only fifty six is now blind, unable to walk and has multiple leg ulcers due to uncontrolled diabetes. When we entered the room it was filled with flies, she was laying on the bed with only a cloth to cover her, flies on all of her open wounds and there were multiple stains all over the very worn piece of uncovered foam she had as a mattress. The smell was awful and it was so warm inside, but Anna as we would soon learn her name was very happy to welcome us to her home and said that she was feeling comfortable and incredibly thankful for the bag of food supplies. If the situation was not already shocking enough she then called her eleven year old granddaughter to help her sit on the edge of the bed, her granddaughter who she told us is her only carer after being abandoned by her mother when she was very young to live alone with her grandmother. (photos are taken with permission)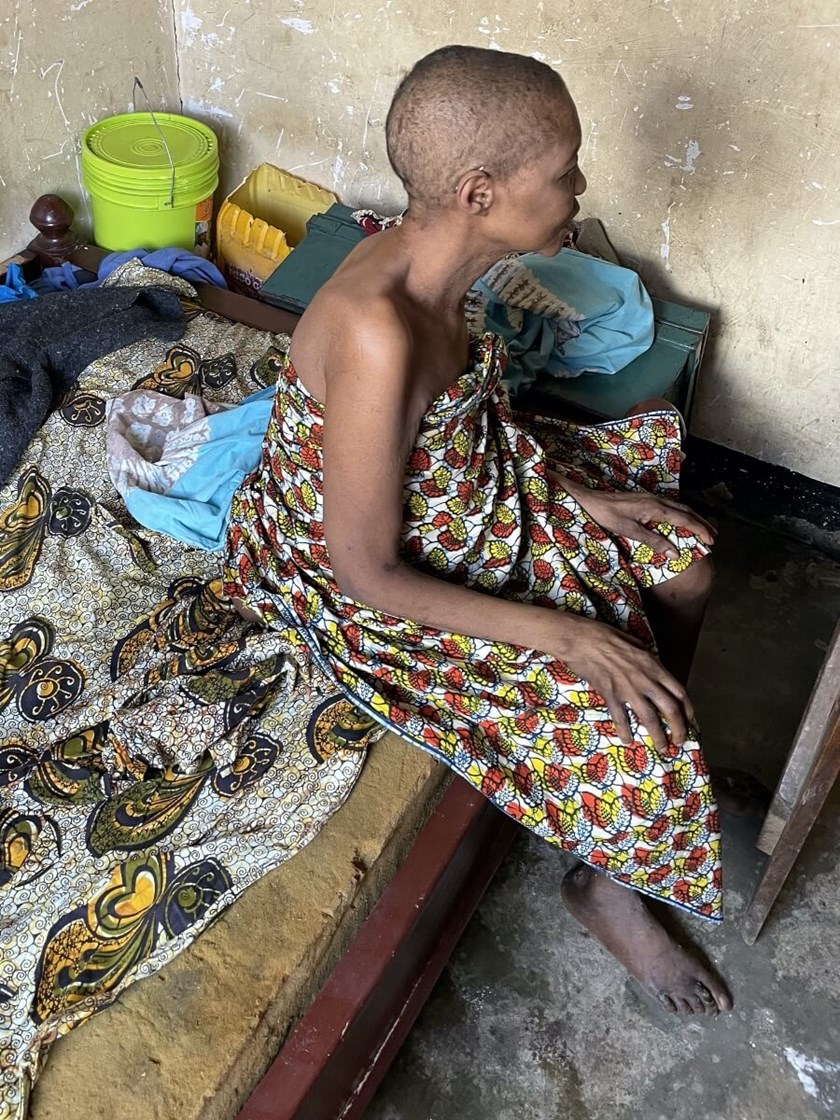 We could not stay very long but held Anna's hand and told her that she was extremely strong, resilient and beautiful. We left and later that evening one of the volunteers messaged me and shared the same feeling I had that the story and situation of Anna was not something that could be fixed with a bag of food. To be honest I know that a bag of food will not fix any of the situations that we walk into but the bag is enough food to last a month and it is a huge blessing for people who sometimes see no hope at all, it shows them that someone cares and that they are not alone. The food bag does, for a time, provide relief especially for mothers who have many children to feed.

The following day I went to town to check the price of a bed and a mattress for the volunteer to purchase, I used some Hope and Soul funds to purchase bedding, towels, a protective mat for the mattress, medical supplies, a drinking bottle that she could use when laying in bed and then we went back to the house. 

Miriam is the real hero of this entire story, she is the granddaughter who as I have said at eleven years old is the main carer for her grandmother. She is still in full time education but every morning leaves her grandmother with water and food and asks a neighbour to listen out and goes to school; then returns and helps with all personal care of her grandmother and then sleeps in the same bed as her. Can not get more heroic than that right? Try adding fearless cockroach killer to the list of what this girl can do!!!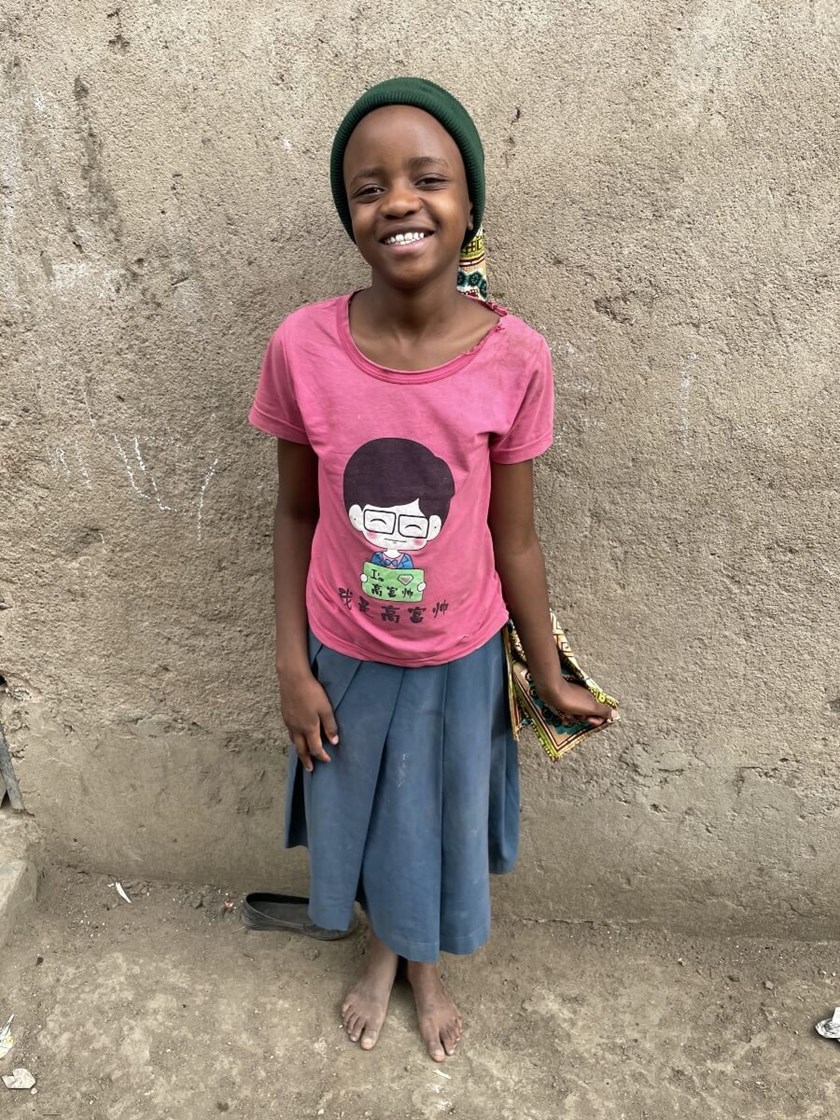 Miriam and her neighbour helped carry Anna from her bed to another bed in a neighbours room and then the clearout started. The cockroaches were literally endless, I have never seen so many and I have unfortunately been in a few similar situations but this was something else. Miriam was fearless, in the room with a hand held straw brush and without shoes or anything on her feet cleared out all of the items, and cleaned the floor and walls. We bought some bug spray as if you have had any experience with these creatures you will know that they do not die and the 'pop' sound they make if you can kill them with your feet is enough to make you stop after two goes. I pulled myself together to go into the room and spray but when they started heading towards me in the doorway I left the work to Miriam and shouted encouragement from outside.

We got the new bed up, mattress and protector on and new sheets. While they were starting the room clear-out and with Anna on another bed I guided the volunteers in washing and carefully moisturising Annas legs and then I used the medical supplies to dress the wounds and bandage her legs in the best way possible with what we had - I miss my district nursing days of having a car boot full of wonderful supplies!!

It was very tiring for Anna but the final result was so wonderful as you can see from the picture below with her back on the new bed in a clean room, with bandaged wounds and hundreds less cockroaches although to be honest they were still putting up a strong fight!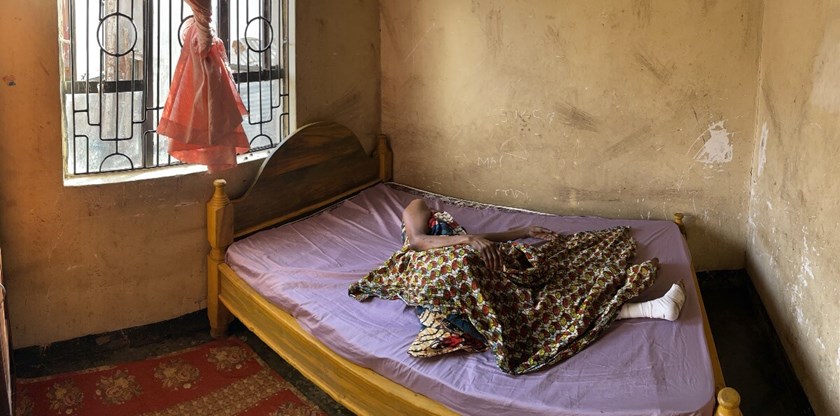 I have been returning every three days to change the dressings on Anna's legs and remarkably she is actually healing very quickly although this will definitely be a reoccurring issue and being in a bed all day in certain favoured positions as any nurse will tell you is a huge risk for further skin breakdown. This being only one of multiple health issues Anna faces with regards to her diabetes I am not sure what the future looks like.

My bigger concern is Miriam, she is eleven and carrying such a huge burden that is already affecting her education and her own health. This little lady is extremely strong but she should not have to be and she should get to focus on school and following whatever dreams she may have. Sometimes I feel so burdened by situations like this and how much needs to be 'fixed' and so I will continue to visit every three days until my mind can try to make sense of what can support and help longer term. Please keep both Anna and Miriam in your prayers, I get so overwhelmed here and then remind myself that prayer is the greatest source of power over these situations.