Who we are..
We are a UK registered charity established in June 2017. Our love for the people of Tanzania began in 2013 followed by yearly return trips to the busy city of Arusha working with different charities, local projects and exploring the greatest needs.
Since 2013 Hope has been supporting the children at Women's Christian Orphanage through generous support from friends and family in the UK. We have been able to provide so much to improve the lives of these children and to this day they are thriving under our continued support.
In 2016 after being introduced to a whole new world of secret children who are rounded up and chased from the streets by the local authorities, we soon discovered a great need. It is estimated that there are over 400,000 street children in Tanzania alone.
These children are extremely vulnerable, many do whatever they can to survive; often turning to begging or petty crime in order to feed themselves. We aim to provide for and rehabilitate these children and young people through support, education and training to give them the skills and security they need to achieve immediate and lasting changes in their lives.
Hope and soul work very closely with large numbers of street children in Arusha providing clothing, shoes, medical care, food and relief from the authorities. We currently have a re-enablement project that works with those over eighteen years of age. The boys share rented accommodation and are supported into jobs or education depending on their future aspirations. Working with these children is not always easy but as they learn to accept love and kindness we build great trust with them.
Hope is the anchor for the soul.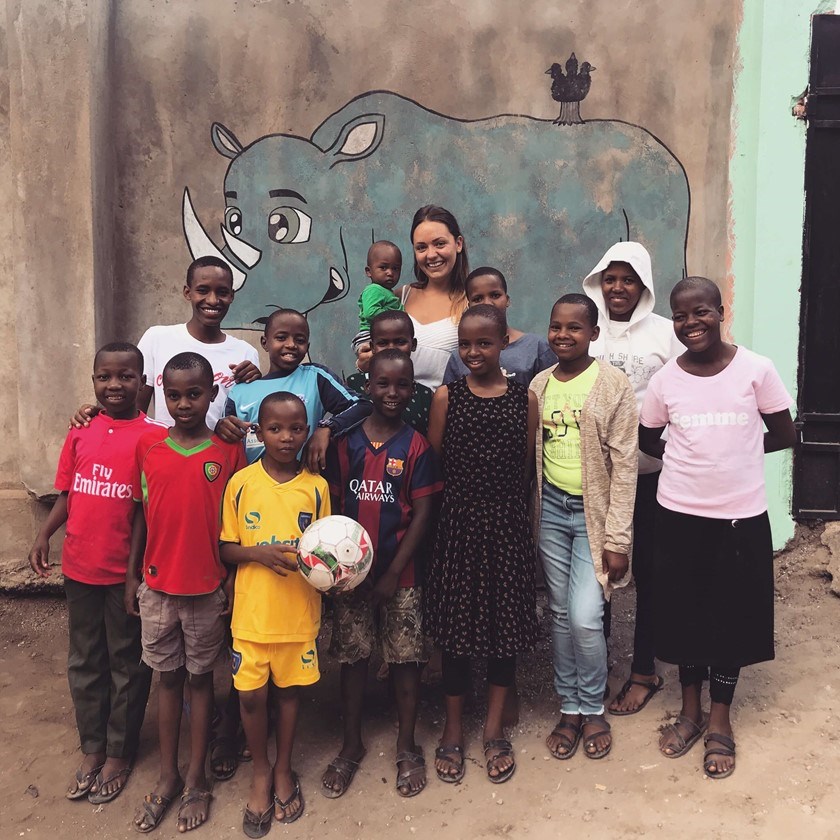 Get involved..
There are so many ways that you can get involved with our projects both at home and in Tanzania.
If you would like to donate visit our Sponsor and Donate page to choose exactly where you would like your money to go. Or why not set up a regular donation to help us keep our work continual and sustainable.
If you are interested in fundraising for our charity please contact us. We have some amazing supporters who have shown their commitment to the charity through some crazy sponsored activities!
Finally if you would like to visit Tanzania to see our projects for yourself then please contact us and we can help you arrange a visit to the beautiful country of Tanzania.
You make a difference. Thank you.